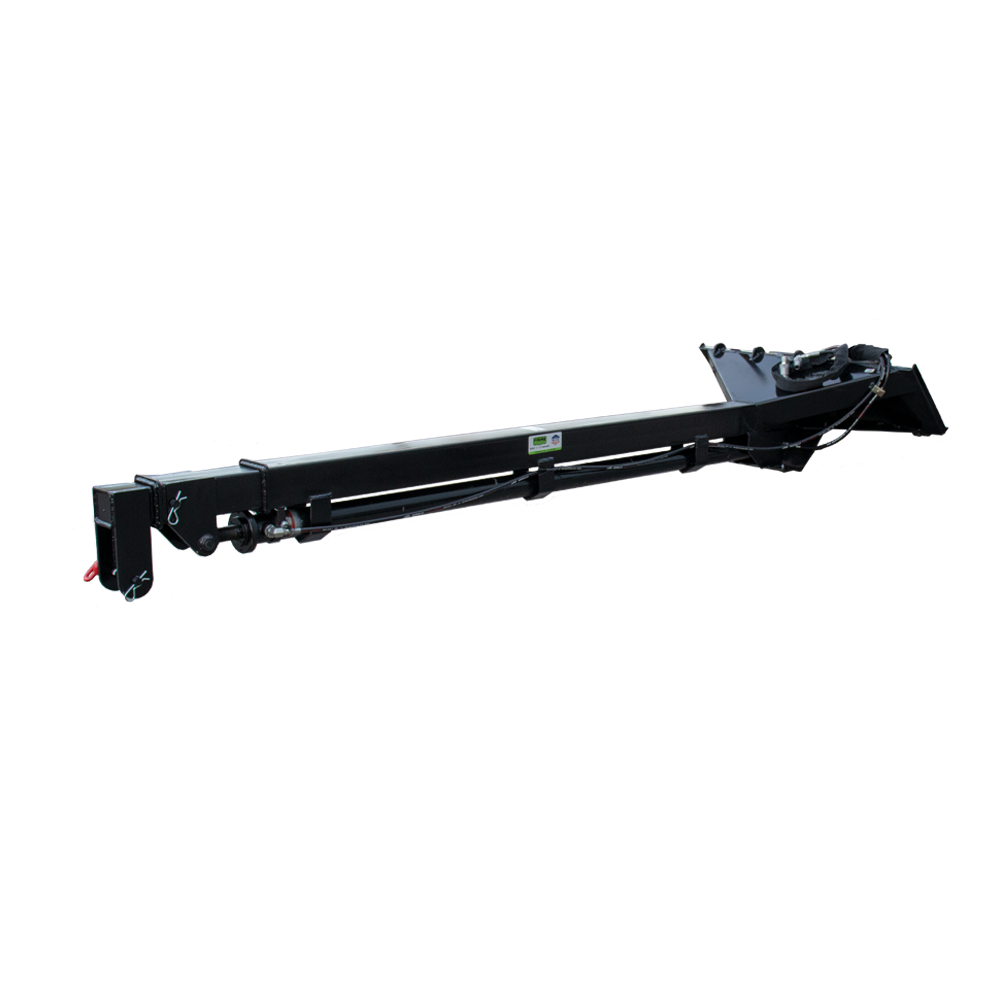 When it comes to the job site, safety and speed are what it's all about and our Telescoping boom does just that. This is what makes our Telescopic boom the first choice when it comes to contractors, pole builders, and steel erectors.
Featuring a 72″ stroke cylinder and a 72″ manual option, our boom can reach heights that you couldn't reach before. When retracted it's at 10′ 6″ and then when it's fully extended, it's at 22′ 5″. Then you had the height of the skid loader booms and that can put you well over 30′ in the air.
Price Range: Call for Pricing
Features:
72" stroke cylinder
72" manual option
Product Specifications:
Operating Weight 485 lbs
Width 46"
Height 22"
Length Fully Contracted 128.75"
Length Fully Extended 272.757"
Rated Fully Extended 350 lbs
Hydraulic Cylinder 2.5"x72"